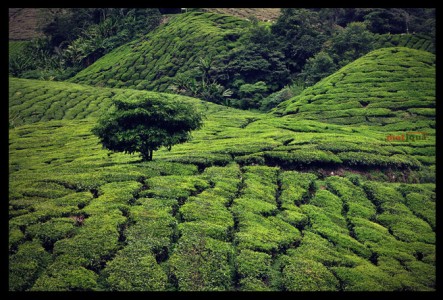 Surrounded on most sides by ocean, Malaysia makes the ideal place for growing tea.  This jigsaw puzzle features a tea farm.  There is plenty of green to add challenge to the putting together of the puzzle.  Weaving in between the tea plants are tiny trails where the tea leaves are gathered when ready for harvest.  The rolling hills of this tea plantation are covered in tea plants.  A careful look along the ridge in the center of the puzzle may reveal workers with their hats approaching the plants for the newest harvest.  Why not pour a cup of your favorite tea and join them as you put this jigsaw puzzle together.

Jigsaw puzzle subject image credit: Special thanks to Motiqua for making the photograph used for this jigsaw puzzle available through the Creative Commons Attribution license. Visit Motiqua's Flickr photostream.

See all jigsaw puzzles based on Motiqua's photographs.
Category: Farms