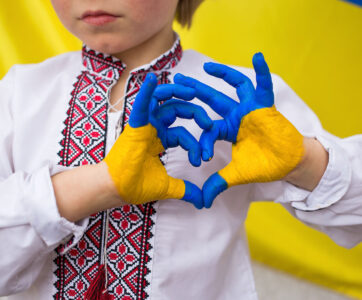 Today marks one year since Russia's tragic invasion of Ukraine. Although Russia originally invaded Ukraine in 2014, and has occupied much of Ukraine's eastern territory since then, the February 24, 2022 invasion was a major escalation in the war that has brought incalculable devastation to Ukraine and its people. With help from allies, Ukraine has bravely resisted the unprovoked attack despite much suffering, but their people need additional help. Please continue to keep peace for Ukraine in your thoughts and prayers!
Jigsaw Explorer has made a financial donation to the effort to provide aid to the Ukrainian people. Please consider helping by sending a donation through GlobalGiving. GlobalGiving is a major charitable organization with a 4-star rating from Charity Navigator (4 out of 4 stars; 98%). Thank you!
Jigsaw puzzle subject image credit: Anna Pasichnyk/Shutterstock.com

See all jigsaw puzzles based on Anna Pasichnyk's photographs.
Category: People