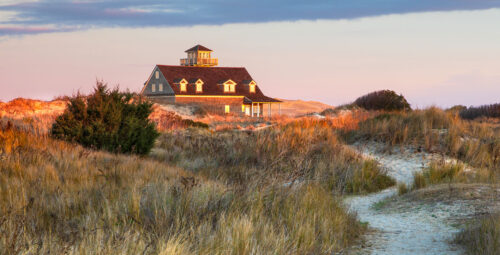 A trail through the sand dunes leads to the Pea Island Life-Saving Station on North Carolina's Outer Banks. It was the first life-saving station in the US to have an all-Black crew. The crew's commanding officer was Richard Etheridge, who became the first Black commanding officer of a life-saving station in 1879. You can read about the remarkable life of Richard Etheridge at Wikipedia. The photo below shows the Pea Island station with its Black crew (Etheridge is at the far left) in 1896. The station continued to be operated by an all-Black crew until it was decommissioned after World War II.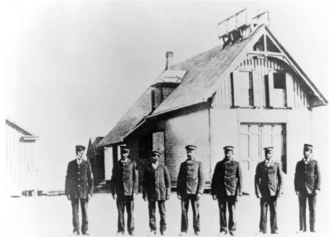 Jigsaw puzzle subject image credit: Cvandyke/Shutterstock.com

See all jigsaw puzzles based on Cvandyke's photographs.
Category: Beaches