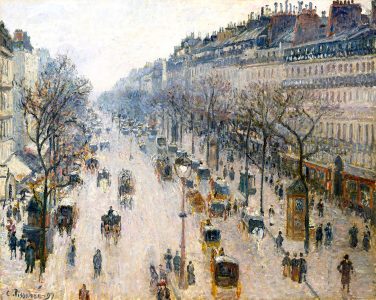 "Boulevard Montmartre on Winter Morning" was painted by French impressionist painter Camille Pissarro in 1897. The scene is a view of  Montmartre  Boulevard as seen from Pissarro's room at the Grand Hotel de Russie in Paris.
Jigsaw puzzle subject image credit: Everett - Art/Shutterstock.com

See all jigsaw puzzles based on Everett - Art's photographs.
Category: Classic Paintings