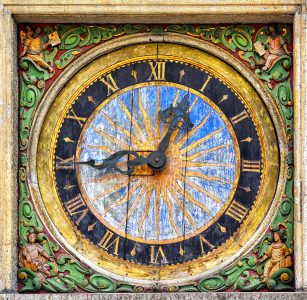 An ornately designed clock in an exterior wall of the Holy Spirit Church in Tallinn, Estonia. The church was built in the early 1300s but the clock was not added until the late 1600s.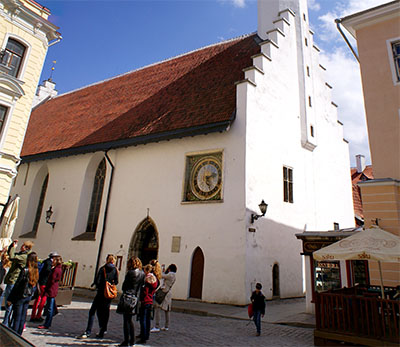 Church photo by Rene Seeman

The image used for this jigsaw puzzle is under license from Shutterstock.com.