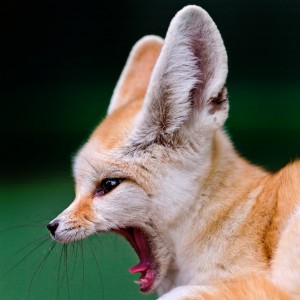 The fennec fox (Vulpes zerda) is a small nocturnal fox found in the Sahara of North Africa. Its most distinctive feature is its unusually large ears. The name "fennec" comes from the Arabic word for fox. Read the rest of this description at Wikipedia. This particular fennec was seen at a zoo in Switzerland.

Jigsaw puzzle subject image credit: Special thanks to Tambako The Jaguar for making the photograph used for this jigsaw puzzle available through the Creative Commons Attribution NoDerivs license. Visit Tambako The Jaguar's Flickr photostream.

See all jigsaw puzzles based on Tambako The Jaguar's photographs.
Category: Dogs