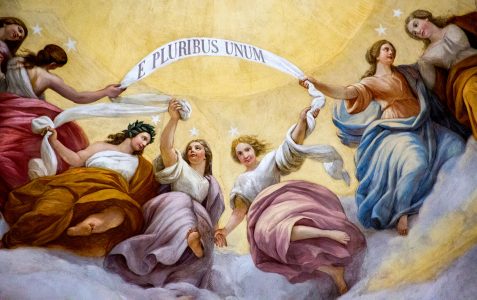 A portion of the "Apotheosis of Washington" fresco displayed on the interior of the Capitol Building dome in Washington D.C. The fresco was painted by Constantino Brumidi in 1865. The image shows seven of the fresco's thirteen maidens. The maidens represent the thirteen original colonies. The "E Pluribus Unum" translates as "Out of many, one" referring to one nation rising from the original thirteen colonies.
Jigsaw puzzle subject image credit: travelview/Shutterstock.com

See all jigsaw puzzles based on travelview's photographs.
Category: Mural