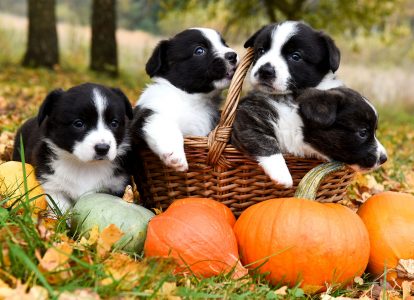 Cute Pembroke Welsh Corgi puppies in a basket surrounded by pumpkins.
Note: Although the photographer identifies these puppies as Pembroke Welsh Corgi, it has been pointed out to us that they actually appear to be Border Collie puppies. In any case, they are definitely cute!
Jigsaw puzzle subject image credit: Zanna Pesnina/Shutterstock.com

See all jigsaw puzzles based on Zanna Pesnina's photographs.
Category: Dogs